Digging around my files for something else, I stumbed onto a letter from the FAA regarding the No-Bounce gear and the LSA weight requirement.
Looks like Mr. Jeffryes found us a
loop hole
Basically, if you don't have the placard installed, it retains the 1300lbs gross weight.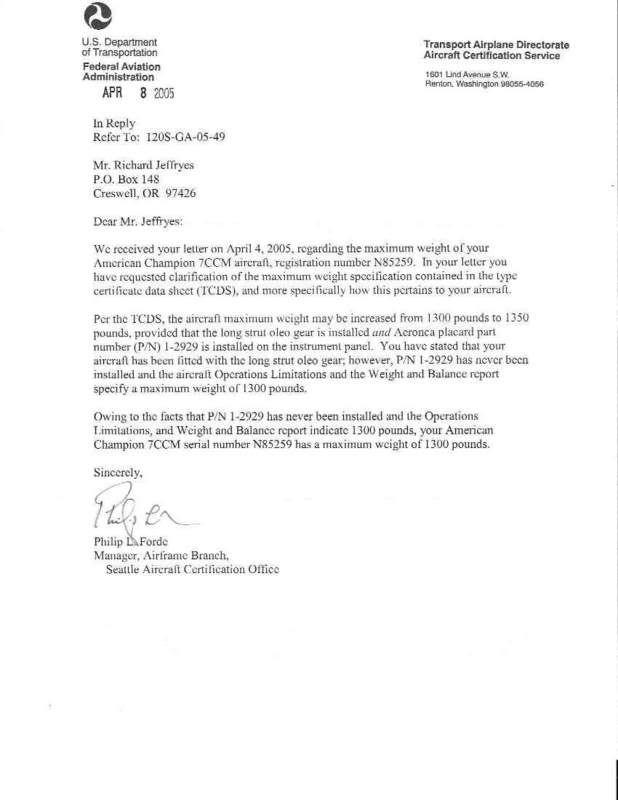 If you need a better copy to print off, shoot me an email with a suject I can recognise i.e. Champ, LSA No-Bounce etc....
Nathan_K_Hammond (at) hotmail.com
nkh