What kind of tie-down anchors are people using when permanently tying down on lakes/ice?
Ive been using these: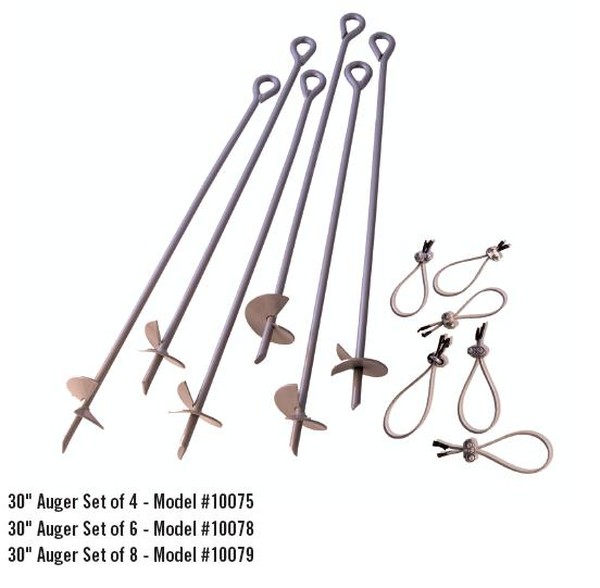 They work pretty good... The ones I use are about 28" long, with the "auger" portion being about 4.5" in diameter. One for each wing, and one for the tail. I use an ice-auger to drill through the ice, and then hang these in the water and let it re-freeze. Then I tie the ropes to the eyelets that stick above the ice, cover it with a traffic cone, and thread the rope out of the top of the cones, so I don't have to dig in the snow. The only thing I leave in the spring are the metal anchors, that sink to the bottom of the lake when the ice melts. They are about $6 each.
Ive thought about drilling the holes in the ice, and tossing a 2' chunk of 2x6 wood in, acting as a toggle-bolt, with a rope tied through a hole drilled in it, but I was worried about the ice freezing around the rope, and possibly cutting it through abrasion.
Just looking for a better mouse-trap, if there is one...
Thanks!
Bob K.
Anchorage, AK