I promised to post the pictures of the leaking spots to illustrate my earlier description.
#1 Leak (the next 5 pictures): Located on the outboard side of the tank in the welded bottom edge, about half-distance between the tank's nose and rear wall. This was the major leak, caused by contact and chafing between the tank and the wing rib just outboard of the tank (visible mark on the wing rib). The thick, black foam tape on the side of the tank obviously was compressed too much, when the tank was slid into the wing. In my opinion, a thicker foam tape or an entirely different spacer should be applied to the tank's sidewalls to ascertain that the tank and the rib cannot make direct contact. During our testing to find the leaks, this one wetted an area of about half a square inch on the tank's bottom, within 30 seconds and a square foot within an hour (lunch break).
This leak was the reason for the tank repairs. (I might never have noticed the other three, except for the faint avgas odor.) Over one night in the hangar (tanks topped off to about 1/2" below filler necks, after an evening flight and before a planned early-morning take-off), this one had let enough fuel seep out into the cavity between the tank and the wing skin and out along the wing skin overlap that the entire lower, outer wing surface behind the wing spar and to the trailing edge, the entire width of the tank's rib bay was blue with streaks of avgas.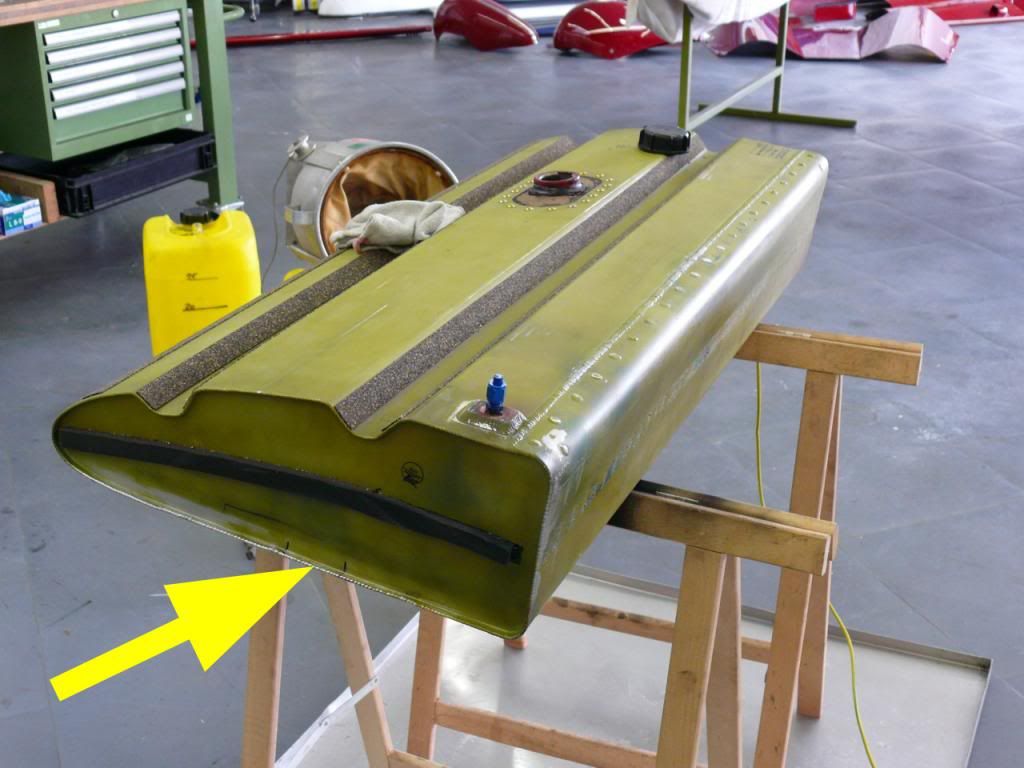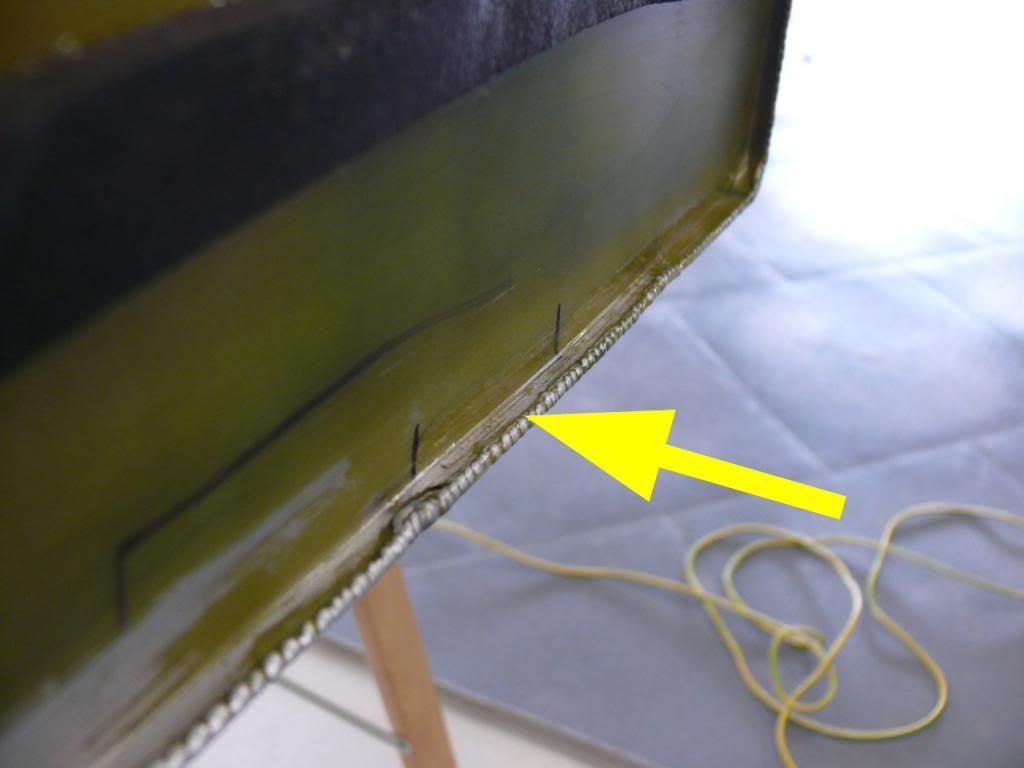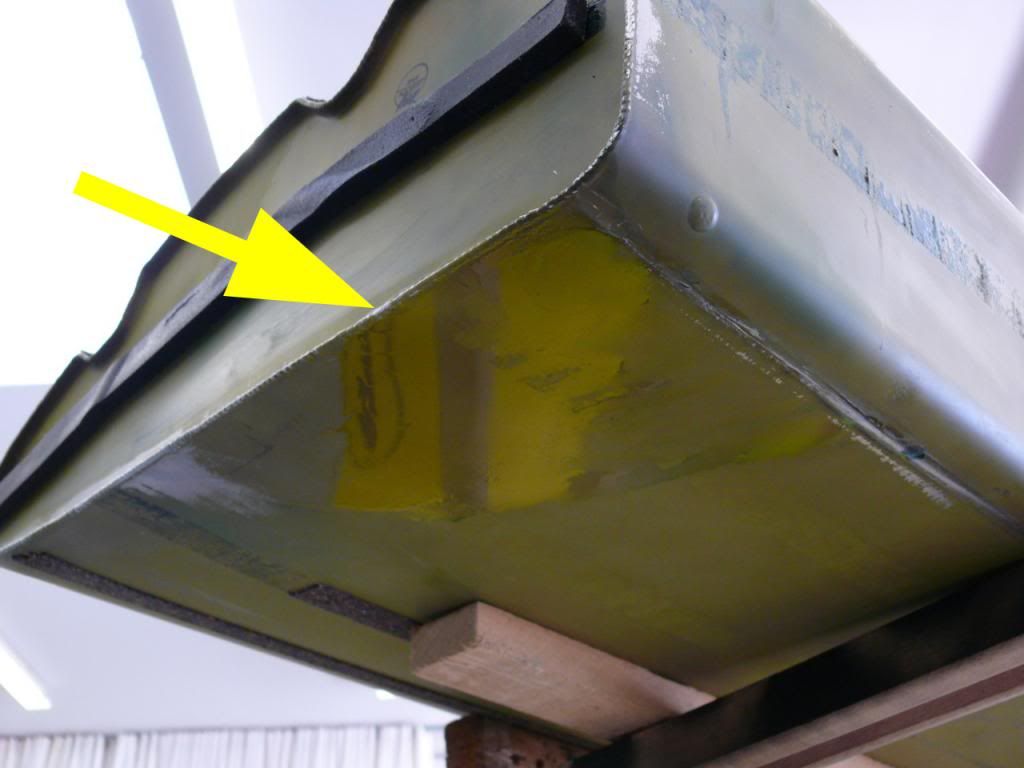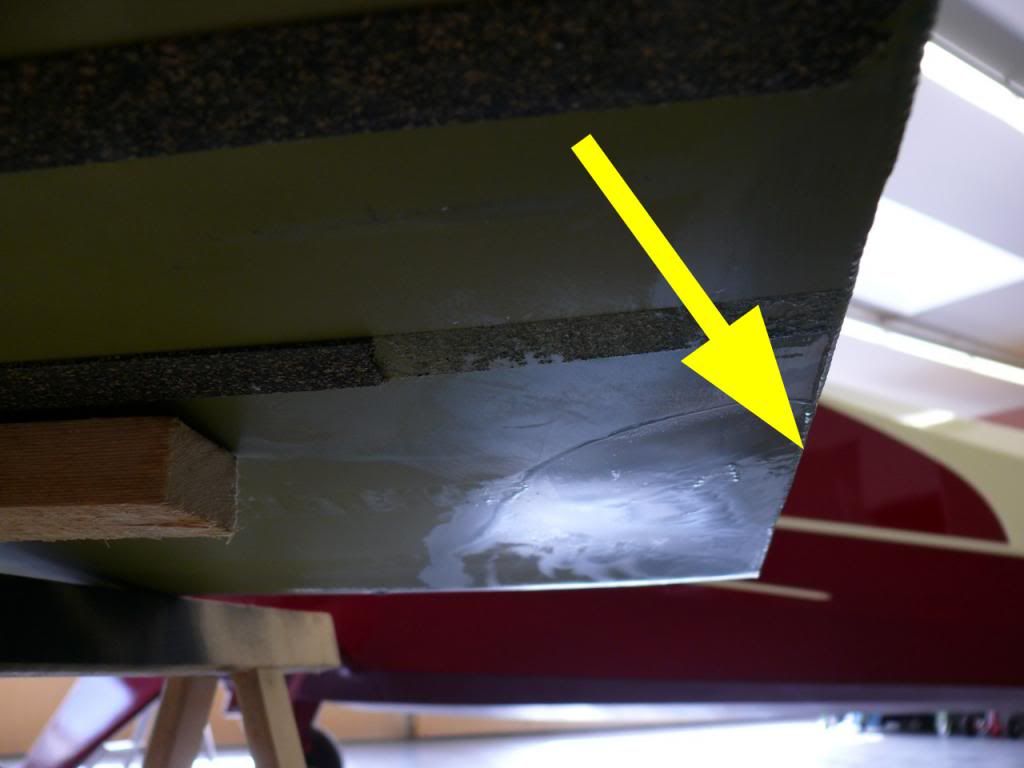 #2 Leak (the next 2 pictures): Located at the rear, upper, outboard corner of the tank in the welded edge. No visible chafing marks anywhere. Neither on the tank itself nor inside the wing.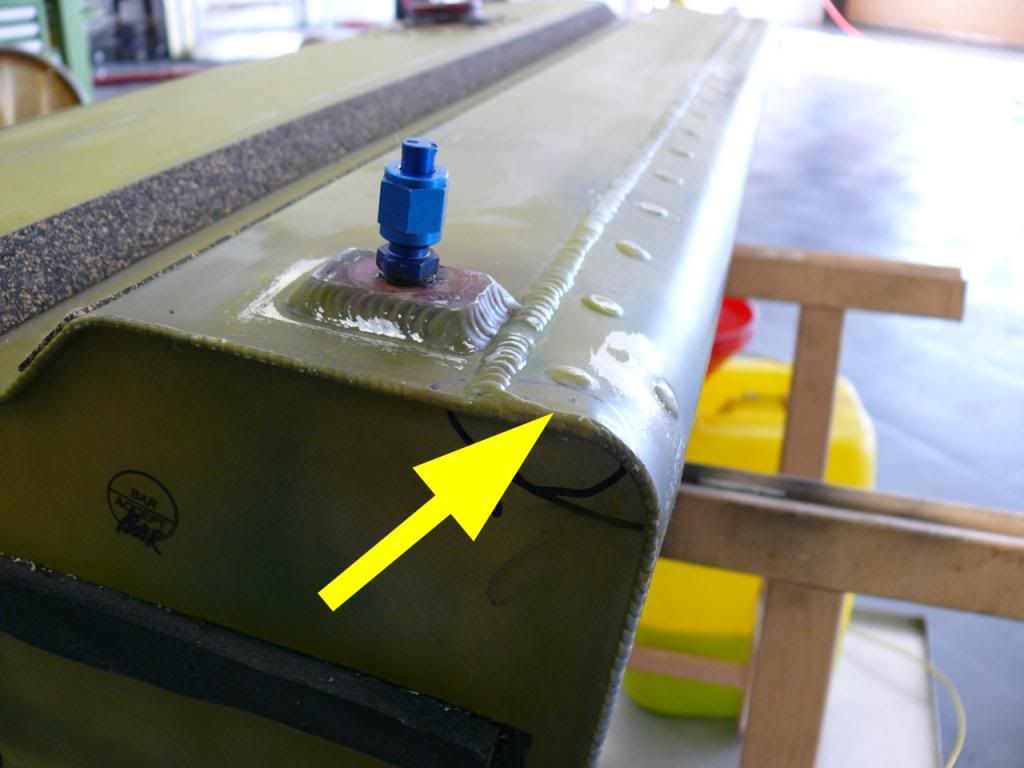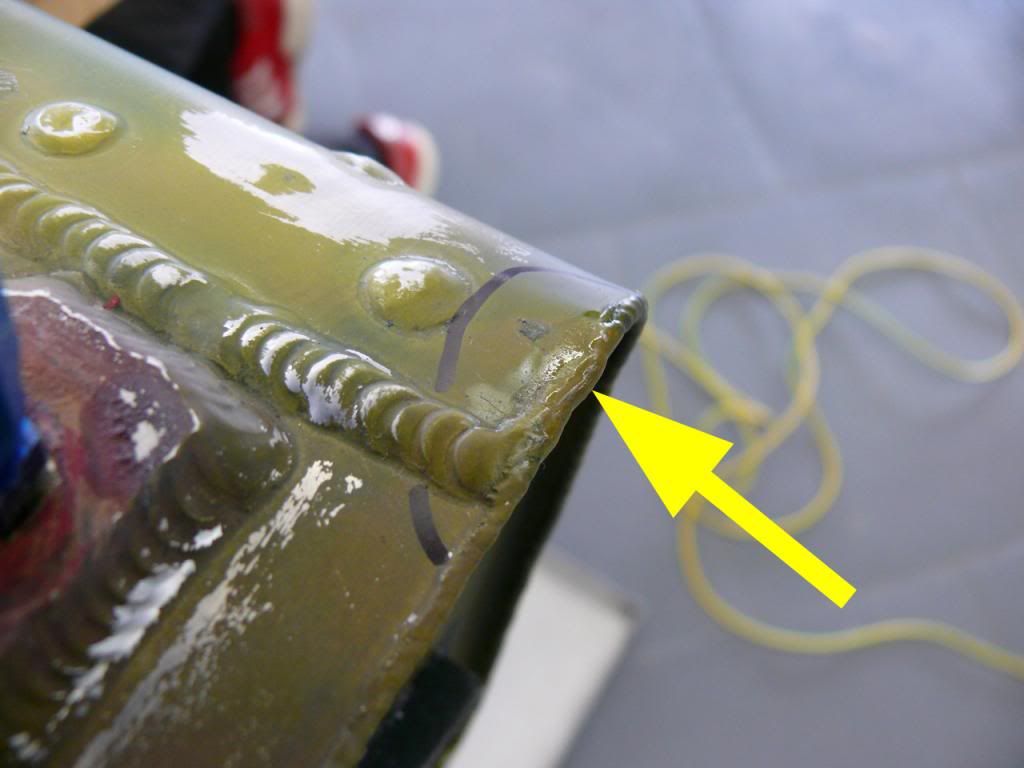 ## 3+4 Leaks (the next 2 pictures): These leaks were hidden underneath the rearmost cork strip on the tank's top. After removal of the cork, we could clearly identify two leaking spots in the line of spot welds that runs the entire width of the tank. No visible chafing marks (spot welds protected under the cork).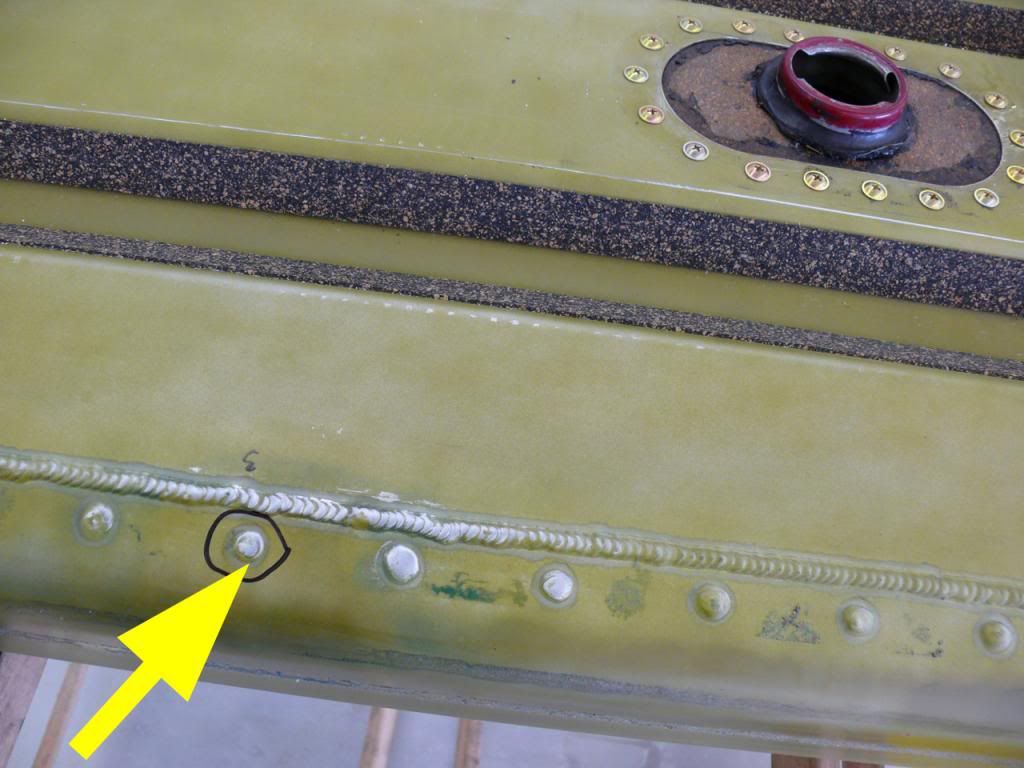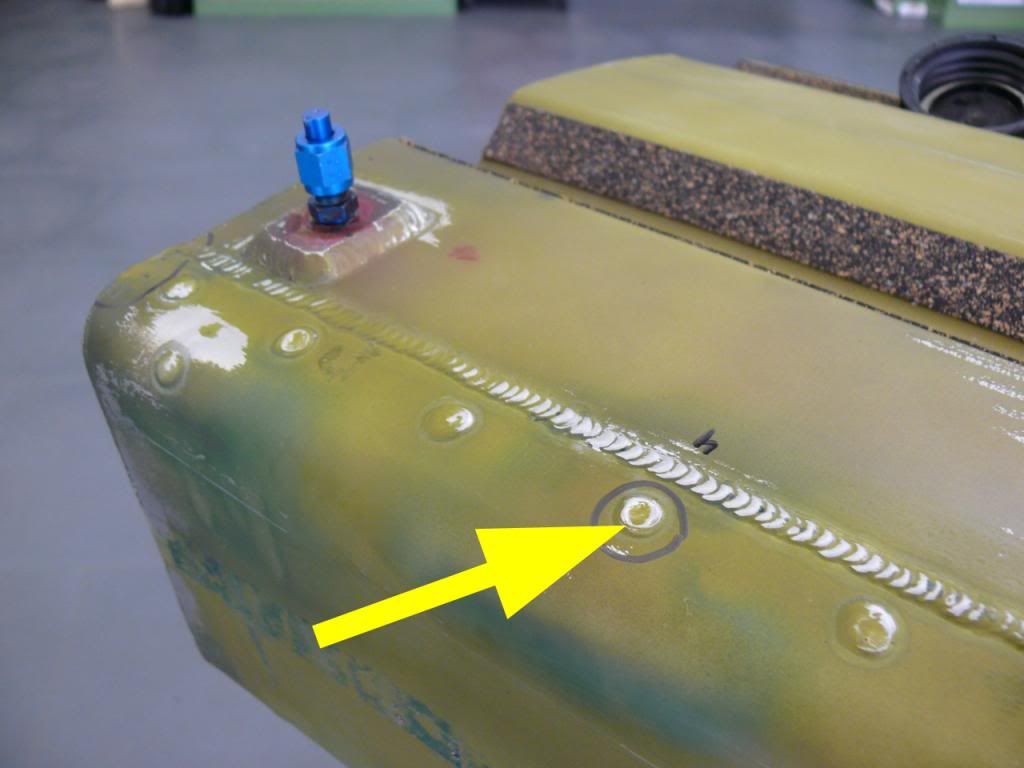 Here are a few more pictures of what the tank looked like, after pulling it from the wing and removing some of the protective cork strips, but BEFORE cleaning the surface of the tank.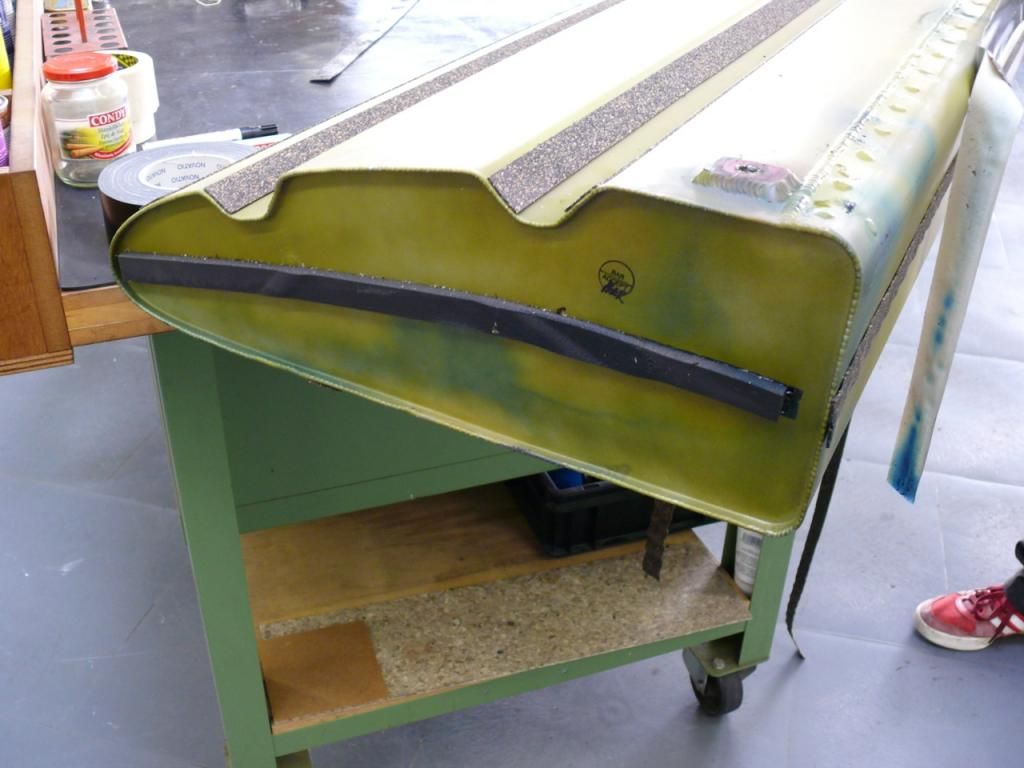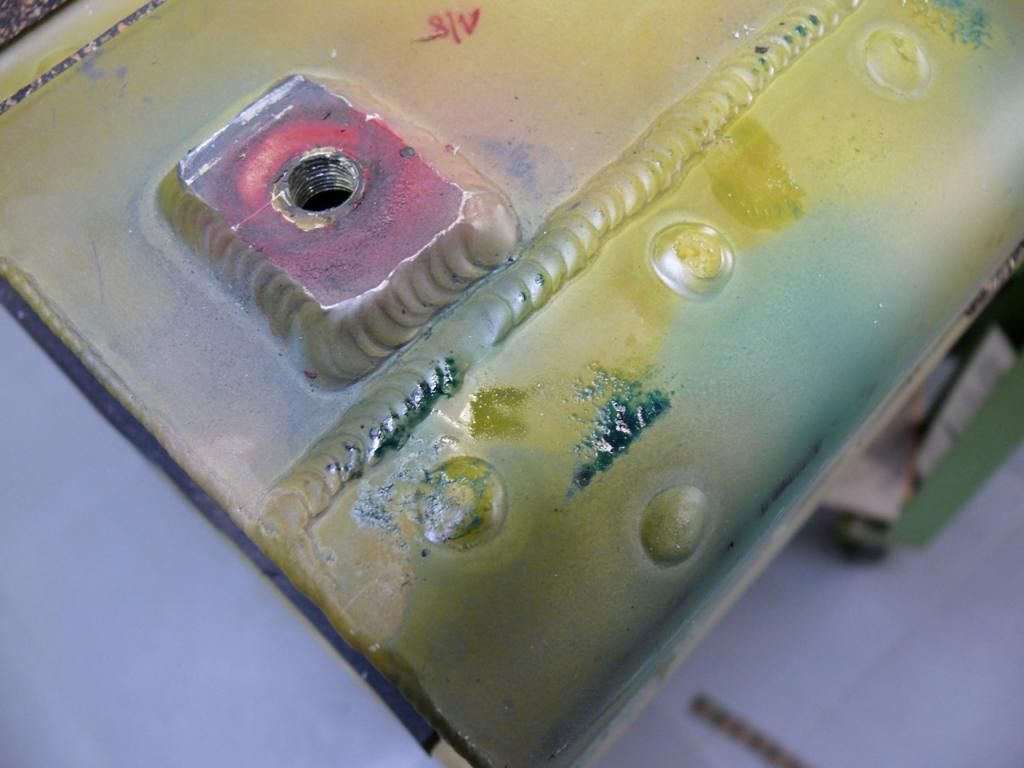 If anyone has encountered similar problems with this same tank model or metal tanks in general or has suggestions how to prevent such leaks from developing over time (the pictured one was tight for almost 200 hours), please share your thoughts here, contact Burl Rogers directly or write to me through my website.
Thanks
Matt