Hello All!
I am the owner of NC33882 Aeronca 65TL based in NJ.
Right now, "882" is out of service as my time is being consumed by my other interest (vintage & club racing an old Austin-Healey Sprite).
But the old bird is stored inside, wings-off and is safe at a non-airport site. She is presently sporting a strong Continental 80 HP. I still have the original Lyc 65 plus a spare.
She is a joy to fly.
Hope to get her back up in the next year or so.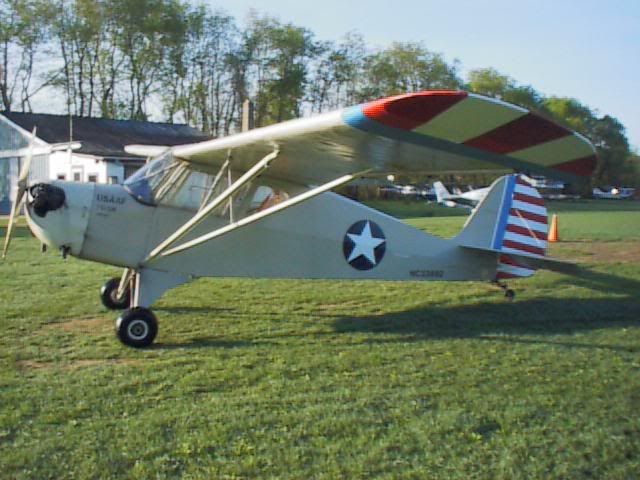 Nial McCabe
www.npmccabe.org